After a contentious few weeks between Carl Icahn's continuing proxy war against the Occidental Petroleum (Oxy)-Anadarko deal and the awaiting of the passing vote from shareholders in order for the acquisition to be completed, news has once again been made. Not surprisingly, the proposal passed with a 99% vote in favour of the deal that gives them $72.34 per share (based on last Wednesday's price); Oxy and Anadarko secured the largest deal in the oil and gas industry since Royal Dutch Shell and BG Group.
However, with big deals come big costs, and the aforementioned is no exception. It adds over USD 40 billion to Oxy's capital structure and leaves the company "with less flexibility to confront commodity price volatility" in the future. It is no surprise that Icahn chose to launch a proxy war and call for a replacement of board members in the wake of the deal.
Not to mention, Occidental Petroleum is selling USD 13 billion of debt to finance the acquisition after receiving more than USD 75 billion in orders for the deal at its peak. That's the biggest demand for a debt sale since Aramco, but how will this play out?
Occidental will carry out the bond sale in 10 parts, the longest portion being a 30-year bond that yields around 2.25%. Further, to aid in the USD 10-15 billion divestment plan, Oxy has decided to sell off Anadarko assets in Africa to Total SA of France. The company is also searching for a buyer to hold majority control in the pipeline operator Western Midstream Partners LP, which Occidental is slated to inherit after the takeover.
The first week of August saw Occidental hedge nearly 40% of its combined oil production into 2020 as well, all in an attempt to reassure shareholders that dividend payouts will be possible while taking on an increased debt load.
While the deal may be a win from the company's perspective, analysts and the market have voiced otherwise. Company ratings from analysts covering Occidental shifted, with the most telling from Evercore ISI "The company's 'Pledge' for greater capital discipline and enhanced corporate governance proved fleeting with ROCE to decline significantly due to the Anadarko transaction. The commensurate decline in valuation places OXY at a 10-year low in the equity market." The deal is claimed to be value-destructive, and the market bared its teeth towards Occidental and its antics; Year to date (YTD) shares are down nearly 26%, off more than 41% from the trailing twelve-month period, and down 30% since the acquisition was announced.
Generally, good financial stewardship hedges against overvalued, high-impact dealings. Thus, it begs the question: how could such a complex deal be so vigorously accepted internally, despite market kickback and open disagreement?
Viewing Occidental's board of directors and their relevant skills and expertise within CGLytics' platform, it is apparent that financial expertise and oversight is lacking.
Occidental Petroleum Corporation's Board Expertise

Source: CGLytics Data and Analytics
It is possible that the lack of financial oversight was manifested when Occidental Petroleum decided to move forward with its acquisition and outbid Chevron for Anadarko. Increased financial responsibility may have produced different results, but the oil industry is ridden with mergers, acquisitions, and deals that walk a fine line in terms of good corporate governance practices.
It begs the question if the oil industry is in need of a corporate governance overhaul in the near future, as the story of Oxy-Anadarko is a tell-tale sign that a lack of expertise can lead to a less-than-stellar outcome.
Corporate boards and executive teams increasingly require insights and analytical tools to identify any potential areas of reputational risk. Without this oversight, companies may be targets of activist campaigns and cannot proactively prepare.
To learn more about how CGLytics' deep, global data set and unparalleled analytical screening tools can potentially help you identify these areas of risk, click here.
Did you miss it? Read the article of The Billionaire Battle over Anadarko (Part 1) here.
About the Author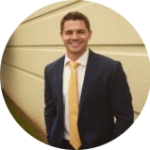 Rollin Buffington
US Research Analyst

Latest Industry News, Views & Information
Shareholder Engagement and Corporate Governance Solutions